Overview
Over 80% of Fortune 500 companies use psychometrics for talent development and management. Hiring, assessing, and appraising people is a highly complex and subjective process, and psychometric tests are a good way of objectively assessing people's personality preferences and "hidden" traits. From recruitment to long-term career development, psychometric instruments provide a great deal of reliable information to make important talent related decisions.
Our Psychometric Tools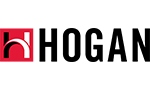 Hogan Assessment Systems
The Hogan assessments predict job performance by assessing normal personality, derailment characteristics, core values, and cognitive reasoning ability. Hogan has over 30 years of experience helping businesses dramatically reduce turnover and increase productivity by hiring the right people, developing key talent, and evaluating leadership potential.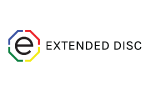 Extended DISC
Based on the four dimensions of personality (dominance, influence, steadiness, and conscientiousness), the Extended DISC psychometric tools for individuals and teams provide insight and practical tips to help teams interact and communicate more effectively.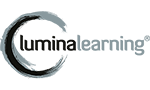 Lumina Learning
With presence in over 40 countries, Lumina Learning psychometric tools is unique amongst others because it avoids any stereotyping, while enabling clear communication about personal preferences using the power of colours. Clients enjoy using it because it produces clear insight into how individuals can work more effectively with others. Individuals love it because it gives a clear, jargon free insight into their personality.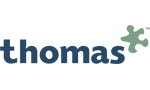 Thomas PPA
Thomas behaviour tests provide you with an initial profile detailing a person's strengths and limitations, their communication style, their value to the business, what motivates them, their basic fears and how they behave under pressure. Thomas gives access to a range of reports which can be used for hiring, managing, coaching, developing, onboarding, and training people.
Benefits
Psychometric tests can help to make personnel and career-related assessments more objective.
These tests also save a great deal of time. They are typically very easy to administer, and they can be given to a group of people easily.
All our psychometric tests are validated, well-researched and reliable. Detailed and standardised reports get generated quickly.
All our psychometric reports are accompanied with a feedback session with a Catalyst certified coach so that participants can interpret and use the insights well.
All of these tests are completed online. This provides a time advantage as people can take the tests from anywhere, and the reports are accurately generated each time.
Some of our tools are available in many different local and international languages to break language related barriers.
Deployment of Psychometrics
Selection of Talent
Using psychometrics to help you understand a candidate's potential for competencies required in a specific role. Tools such as Lumina Select and specifically used for this purpose
Individual Development and Coaching
Psychometric test reports help build the foundation on which effective and personalised coaching and development efforts rests.
Team Building
Many psychometric tests administered with intact teams help in team profiling, understanding various roles played by different team members, identifying potential for synergy and conflict, and building high performance teams. Tools such as Extended DISC team profiler are specially used for this.
Assessing Leadership Potential
Using psychometrics for leadership profiling and succession planning allows for making more objective choices and highlight coaching and development needs. Tools such as Lumina Leader are particularly useful in this regard.
SEARCH
CONNECT WITH US
D-257, Sector 47, Noida - 201301, Uttar Pradesh INDIA