Overview
"Everybody has talent; it's just a matter of moving around until you've discovered what it is."
– George Lucas –
Talent assessment is first step towards identifying and grooming leadership pipeline in an organization. A well thought out assessment plan helps in analyzing skill gaps, identifying high potential, and creating a targeted development plan. Catalyst offers a range of well-researched tools for Talent Assessment. It boasts of highly experienced assessors with extensive experience across industry verticals.
Talent Assessment Solutions & Methodology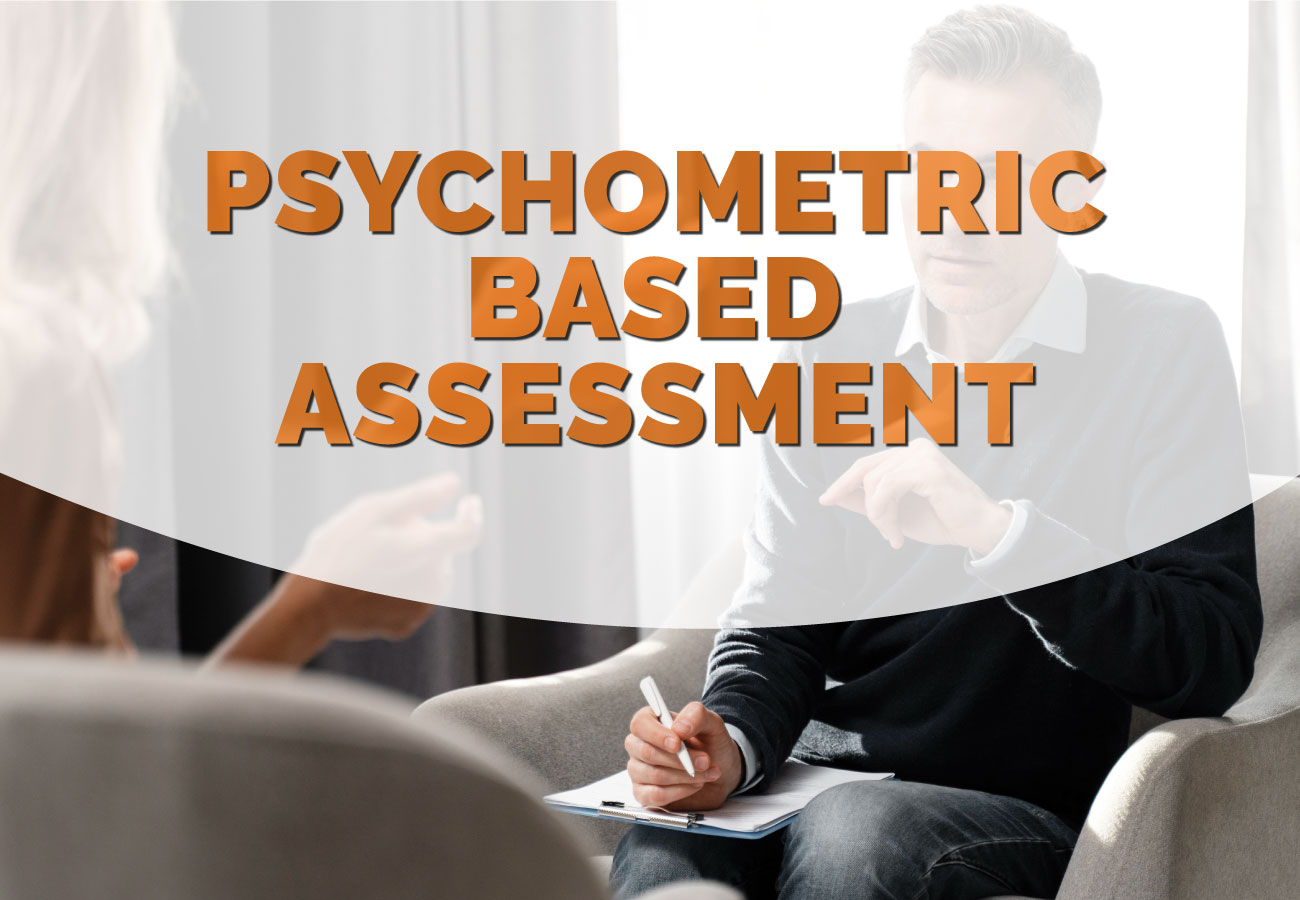 Psychometric Based Assessment
Psychometric tools give a validated and standardized assessment of an individual's preferences, personality traits and inherent strengths and motivations. The Catalyst uses a range of internationally acclaimed psychometrics to strength talent assessment interventions in organizations.
Psychometric based assessments are administered online. Candidates are given a unique login id and password and need to complete the psychometric questionnaire within 15-20 minutes. A detailed report is generated within 24 hours of the candidate completing the questionnaire. The report can be customized to some extent based on the competencies being observed. In certain cases, the questionnaire itself can be translated to several global and local languages too for ease of administration.
Read More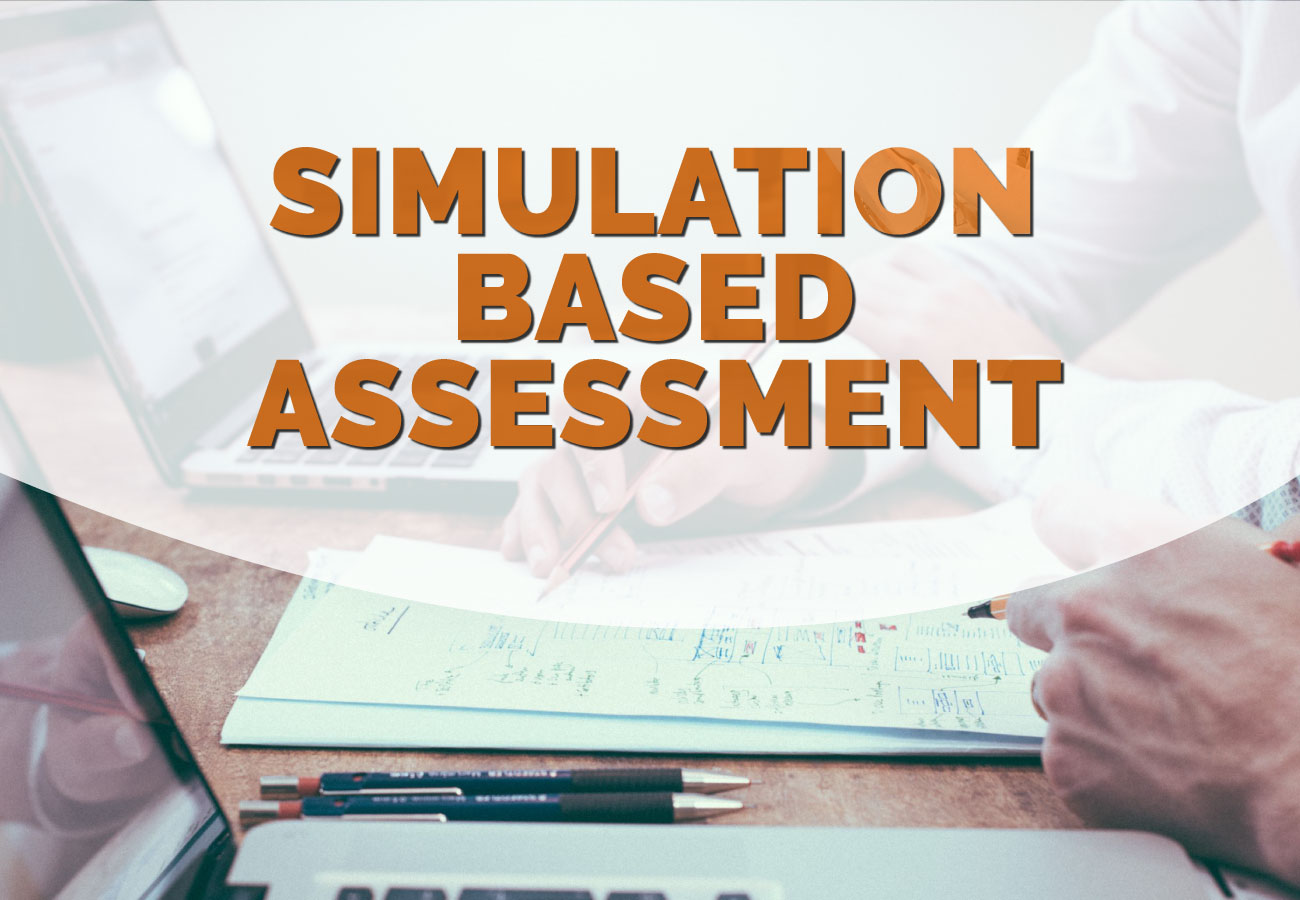 Simulation Based Assessment
Using immersive, well-designed, and close-to-life simulations, The Catalyst helps individuals display their strengths and competencies in a safe environment. Catalyst is unique because most of our Simulations can be customized to the particular industry that it is being deployed in. For instance, we have several versions of our leadership simulation for different industries such as retail, pharma, IT/Ites etc.
Participants can login to our online simulations from the comfort of their homes or office spaces and using a unique login id and complete the simulations at their own pace. The report generated at the end of the simulation gives them insights on specific competencies based on how they handled various situations during the simulation. Our offline simulations are led by trained expert facilitators and assessors who make live observations as participants navigate complex situations and make decisions to take their team and business forward. Simulations are available for individual as well as team play.
Read More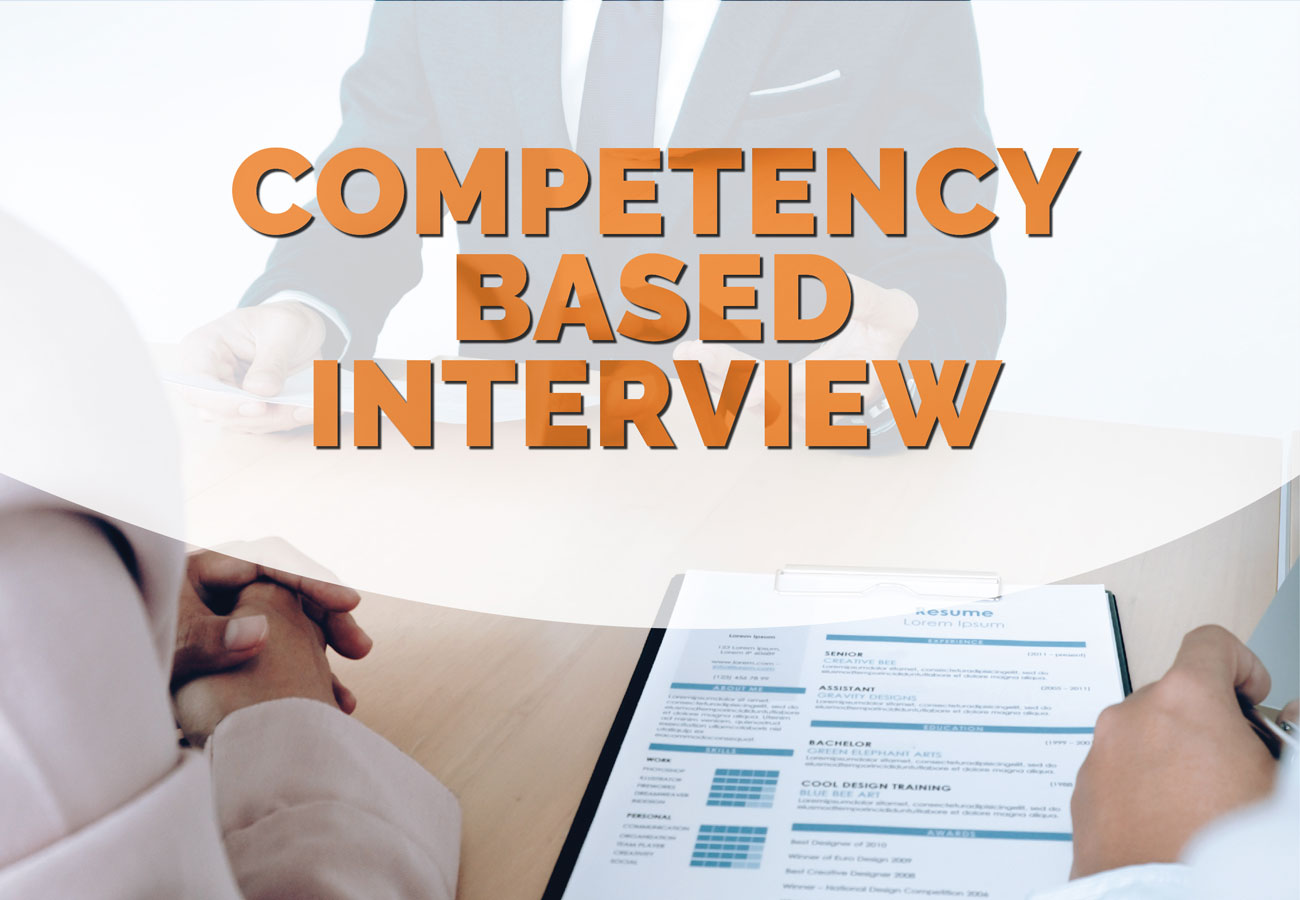 Competency Based Interview
Catalyst uses well-researched and relevant interviewing techniques to identify and assess candidates on key competencies required to be a right fit for a particular role. Competency Based Interviews or Behavioural Event Interviews is a powerful interviewing technique based on the premise that a person's past behaviour is the best predictor of their future performance. This method provides a quick and reliable assessment of a candidate's competencies using a structured approach to conducting and scoring an interview. Our panel of experienced and certified assessors can conduct these interviews online or offline.
Our panel of experienced and certified assessors can conduct Competency Based Interviews online or offline. Each interview takes about 45-90 minutes based on the number of competencies being assessed. Post the interview, a detailed report is generated giving feedback on strengths and development needs on each competency.
Read More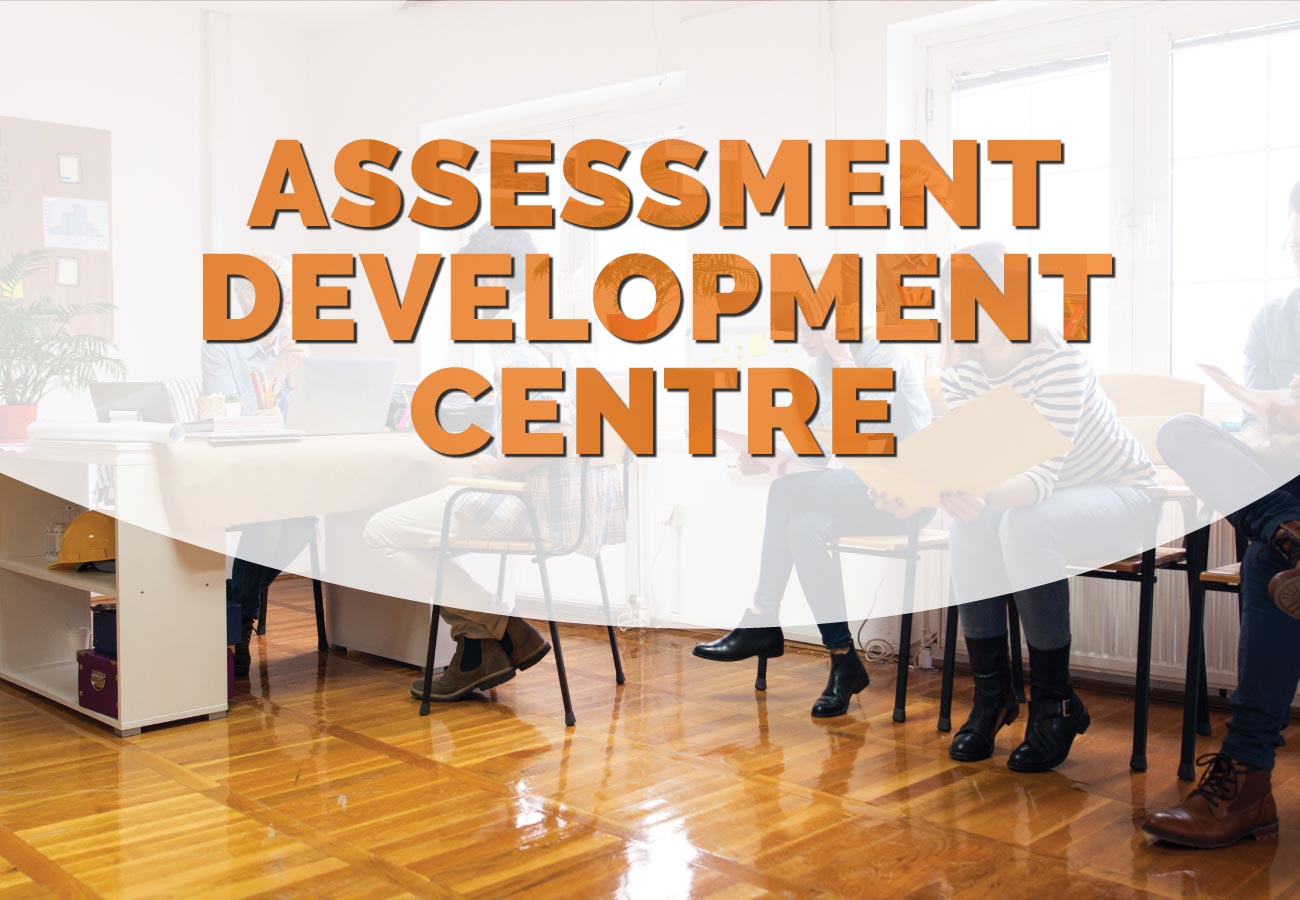 Assessment Development Centre
The Catalyst designs and deploys Assessment and Development Centers (ADCs) using a blend of offline and online tools. What differentiates our ADCs is the use of gamified elements which ensure that participants engage with the various tools in a stress-free manner and get the opportunity to display their strengths to the fullest. Our pool of certified assessors and our repository of well-researched tools help us design ADCs which are aligned to the specific competency framework of your organization.
In case of offline ADCs, participants need to be physically present in a live location together so that they can be taken through a battery of tools and live observations can be made based on behaviors observed by certified assessors. In case of blended ADCs, certain tools are administered prior to the designated dates which candidates can complete at their own pace while candidates are invited into online group sessions to complete certain other tools which are multi-participant in nature. A consolidated report is generated for each participant at the end of the process which gives details of the candidates' strength and development needs competency wise.
Read More
Deployment of Assessment Solutions
Hiring of Talent
Psychometric assessments, functional assessments and competency-based interviews are popularly used for making sound hiring decisions.
Identification of High Potential Talent
Assessment Development Centers which focus on desired competencies along with 360-degree assessments are popularly used to identify High Potential Talent. These programs are then followed by talent development initiatives to develop top talent for key roles.
Succession Planning
ADCs, psychometrics and 360-degree feedbacks are popularly used to identify best talent for key leadership roles. These unbiased tools supplement internal performance feedback-based decision to make sure the right talent is chosen.
Training and Development Planning
ADCs, psychometrics and other tools are used to identify development needs of groups of employees and the same information is then used to create Individual Development Plans (IDPs) for each participant as well as to identify training needs for groups of participants. Such personalized interventions help make the talent development strategy of organizations specific and result oriented.
Success Stories

Allowing people to grow is a key responsibility of all organizations. It is not only…

Catalyst recently successfully completed an On field Assessment project with one of the fastest growing...

Catalyst recently successfully completed a development center with one of the fastest growing Insurance firm...
Testimonials
Thank you for the workshop, and the additional materials. I am glad I attended. This is the first step for me, but I would like to stay in touch and maybe work with you a bit more in defining/refining my purpose and so on.

Thank you Priti for a wonderful session today. I have to thank you for the seamless session.

It has been a highly enriching experience working with The Catalyst. They helped us develop  best in  class Leadership intervention for the middle level managers.

Design, Content and Relevance have been perfect and the delivery has been exceptional. The participants have been able to deploy the concepts learnt and have reported enhancement in leadership ability.

The Catalyst team is highly professional and are experts in the area of learning. Working with them has been a great learning experience for me and my team.

I have had a chance to work with The Catalyst Training on a couple of capability development projects for PVM India. They bring a lot of depth to the initial brainstorming sessions, which help us identify the right training needs for our people, resulting in creation of apt programs for the organization.

The Catalyst team truly partners with the participant group, leadership and learning advisors at every stage of the program design and delivery, creating impactful sessions which benefit not just the participants with the classroom learning, but also strengthen their understanding of concepts in the long-term, giving true value to "capability development"!

Just saw the presentation on LTO – Would like to offer my congratulations to you on a job very well done. Trust me – It is rare that an idea given to people – is understood perfectly and executed flawlessly. You have done both !! … Well done

Thanks to you and team for delivering the project as per timelines and to the expectations. Overall a good job done and excellent customer orientation visible in overall approach

Thanks a lot for the rock solid support you have been extending to PepsiCo in referring top notch talent for Sales Trainee positions

Working with Catalyst has been a very rewarding and a smooth journey. Extremely meticulous, delivers as per promised, even if I used to forget something , they would always be there to give me a reminder. The team members are very pleasant to talk , I have had all my manpower queries answered during my interactions with them. Thank you Catalyst for supporting GSK for all its manpower projects

The Catalyst has been instrumental in working with the L&D team of MMTC-PAMP to develop and deliver Leadership Development journeys for a group of 60 emerging leaders. There have been visible positive outcomes from these journeys which contributed not only in many intangible ways but also led to measurable business results. I highly appreciate her sincerity in understanding the needs of the organization well and collaboratively customizing solutions. Her involvement throughout the intervention has been incredible. The team created innovative workshops based on experiential learning, which involved the participants throughout with no dull moments. These workshops were focused on objectives and beautifully come together with action plans in the end. It has been a pleasure to work with The Catalyst and I look forward to more.

I've worked with The Catalyst on few business critical projects, covering Leadership Development, Executive Coaching, Assesment and Development centers, and in the field of D&I. Priti brings a deep understanding of these subjects along with her passion to create desired impact. She and her organisation has been a valuable learning partner for us.

Priti and her team from Catalyst have truly been a catalyst in developing the emerging leadership at MMTC-PAMP. Their in person approach, innovative methodology and customised development program for each participant have already started showing promise of greater things to come. Way to go, Priti. We're so glad to have found you.

I had worked with Priti few years ago in the area of capability development of Sales Field Force. Priti brought in strong conviction and articulation based on her sales experience, which was critical to the success of the initiative. Her ability to build trust with participants in the workshop and expand their thinking to considering new ways of working – was brilliant.

There are very people who give you the trust n confidence of understanding your organisation's need and delivering a program how you would have envisioned it…that's precisely what Priti did ! With a small brief of building a business communication skills program for a diverse pool of factory employees across grades, experience, functions, locations n culture, Priti was able to turn it around in a short time and deliver the 3 month intervention across our sites extremely well with great stakeholder feedback. Even more commendable was how she ensured the post session processes were closed and we didn't stop till all success metrics were tracked and achieved.

We have finally completed the Virtual Learning Workshop (Module 1 and 2) for the JM and MM band and had close to 350 participants who have attended the sessions. A big thank you to you and the team for the wonderful virtual learning workshop. It is always a pleasure to partner with Catalyst for the latest cut edge learning experiences. You guys have been extremely flexible in terms of the dates and digital platforms and we are very grateful for the same. A huge round of applause to the facilitators for their energy and engagement. We have received some excellent feedback. We look forward to more such partnerships with you.

The 'Leadership in VUCA times' program has made great sense during these times. They are well positioned and keep us on track in these tough times. Great Sessions in these challenging times. Planned some measurable goals.

Cadence

A big thank you to The Catalyst team for the wonderful virtual workshops. Its always a pleasure to partner with The Catalyst for the latest cutting edge learning experiences.

TATA AIA Insurance

Despite being in the virtual world of interaction, the kind of training and module and smooth session that is being created by The Catalyst team is remarkable. We liked most of the activities being played during the virtual sessions to make things more clear and understandable.

Glaxo Smithkline

I like that the session includes various exercises on how to deal with situations commonly occurring in the professional environment. It helps me to understand what would be an ideal approach to take in such situations. The content was very relevant to us and the session in my view, was quiet impactful and has left food for thought.

SCIP
SEARCH
CONNECT WITH US
D-257, Sector 47, Noida - 201301, Uttar Pradesh INDIA