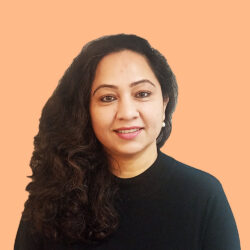 Rekha is a post-graduate in Economics, Public Relations & Advertising and an MBA from Welinkgkar Institute. She comes from the education management industry wherein she has extensively worked with students at various levels and has also conducted skill development programs for facilitators, institution leaders at the same time has successfully handled sales vertical.
Having worked with diverse people and profiles in different geographies, Rekha loves exploring new opportunities. She takes immense pride in being a part of the Catalyst team and is a firm believer of Benjamin Franklin's thought "Involve me and I will learn better"
She appreciates the genuine efforts of the L&D team in designing each session with focused learning outcomes ensuring the fun in learning is never compromised.
The hunger to make each session better than the previous pushes her and the whole team for constant search and re-search….and she adores this madness.