Our Vision
To become the partner of choice in enabling people and organizations transform themselves by unleashing their true potential towards building strong organization capability.
Our Values


Customer Delight
Is the heart and soul of our existence and we aim to create unmatched value for them by truly understanding their need and offering customized solutions, always striving to exceed expectations


Passion
Led by a team of inspired, passionate and self-driven professionals, we always aspire to achieve the highest standards of quality and service


Trustworthy
We inspire utmost confidence in clients and work as their own. We believe and adhere to highest ethical standards while dealing with our clients/ partners and stand by doing the right thing


Innovation
Consistently evolving and transforming self to stay a step ahead, never tiring of learning anew and reinventing ourselves


Excellence
In everything we do, achieving this through our focus and expertise on delivering the very best consistently
Our Story
The CATALYST was launched in 2009 with a mission to provide relevant and practical learning solutions for skill and productivity development in leaders, managers and executives in various organizations.
Over the years, The Catalyst has evolved as one of the top L&D firms in India and has expanded operations to other countries in South Asia, South East Asia and Middle East. has partnered with global giants such as Perfetti Van Melle, Sony India, GSK, Colgate Palmolive, and PepsiCo and with Indian MNCs such as Tata Motors, Tata AIA Life Insurance, Nuvoco Vistas etc.
Catalyst offers the competitive edge of custom tailored programs and has an immersive games based approach to learning. We specialize in assessments with certifications and licenses from international institutions such as Thomas PPA, Lumina Learning, Extended DISC, Hogan Psychometrics, Lominger etc. Our approach to talent development is unique, impactful and game based where we partner with international experiential learning organizations such as Knolskape, Paradigm Learning, USA and MTA Learning, UK.
Catalyst brings together an experienced pool of assessors/ facilitators/ consultants with a passion to develop people, processes and top corporate talent on one platform to catalyze the business growth and transform the business potential of employees and company alike.
Our Capabilities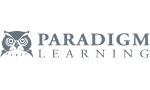 Certification in discovery-based learning design and facilitation by Paradigm Learning LLC, USA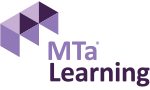 Certification in experiential learning design and facilitation by MTa Learning System, UK


Undergoing certification in game design principles by Michigan State University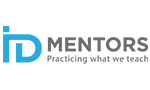 Certified in game-based learning design by ID Mentors, India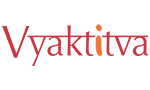 Certification in Instructional Design and Facilitation by Vyaktitva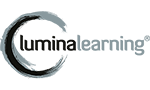 Certification in Psychometric assessment from Lumina Learning, UK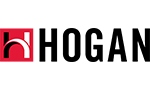 Certification in leadership assessment from Hogan Assessments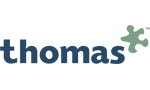 Certification in personality profiling using Extended DISC and Thomas PPA
Why Choose Us


We begin with a through needs assessment


We are aligned with organizational goals


We strive for leadership buy-in

Our programs are personalized for each participant


We enable continuous re-inforcement


We have a good mix of experiential learning methodologies


We track participant's practiced behaviours to show needle movement
SEARCH
CONNECT WITH US
D-257, Sector 47, Noida - 201301, Uttar Pradesh INDIA